I fabricated a balcony and railing for the Sugarloaf house with Dracon Designs. Below is the fabrication and installation process.
We first drilled holes in flat metal and plug welded the bars to make a nice clean look.
next the mounting bracket was welded on and any holes were filled on a lower setting so it had a cleaner look.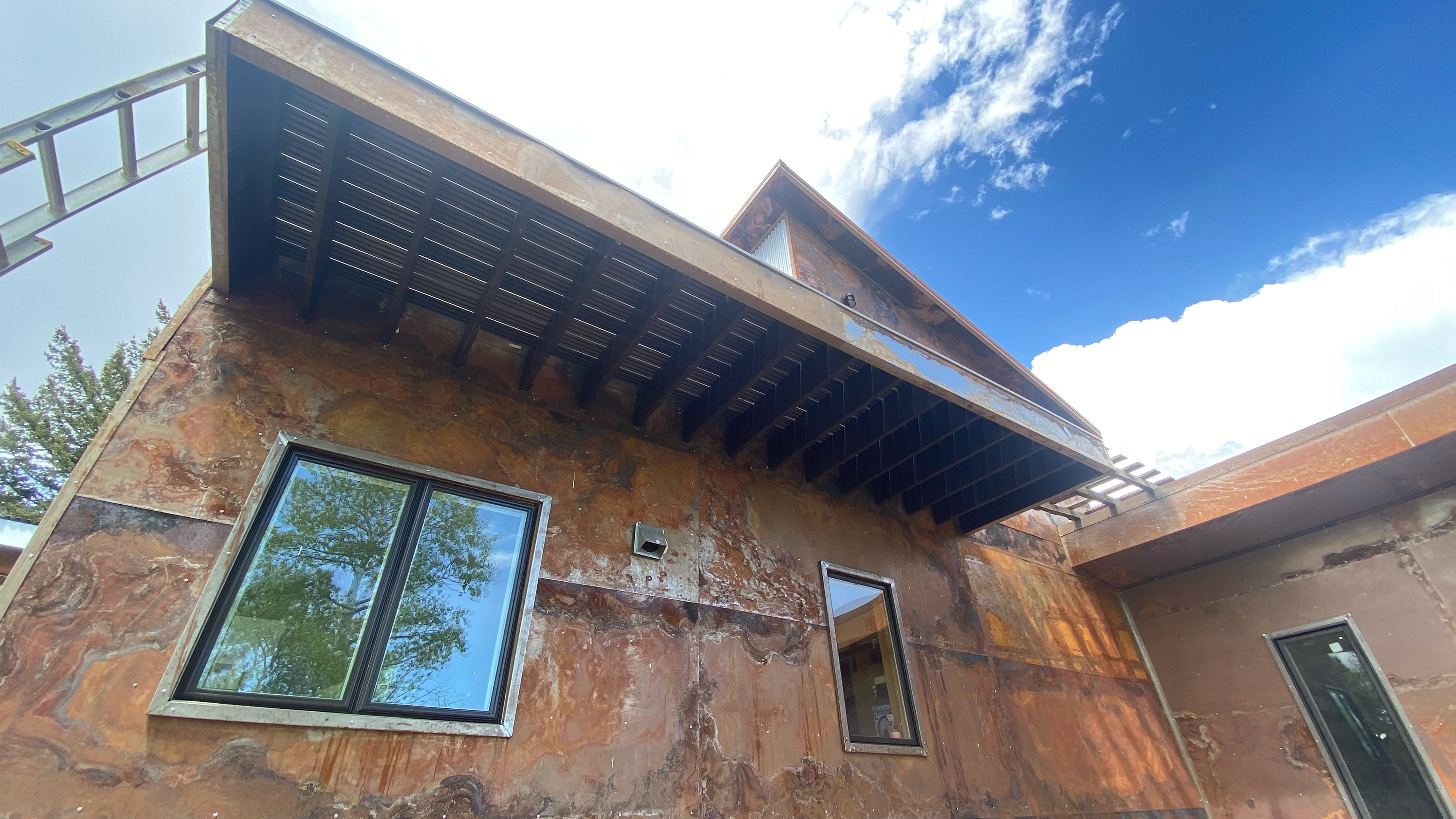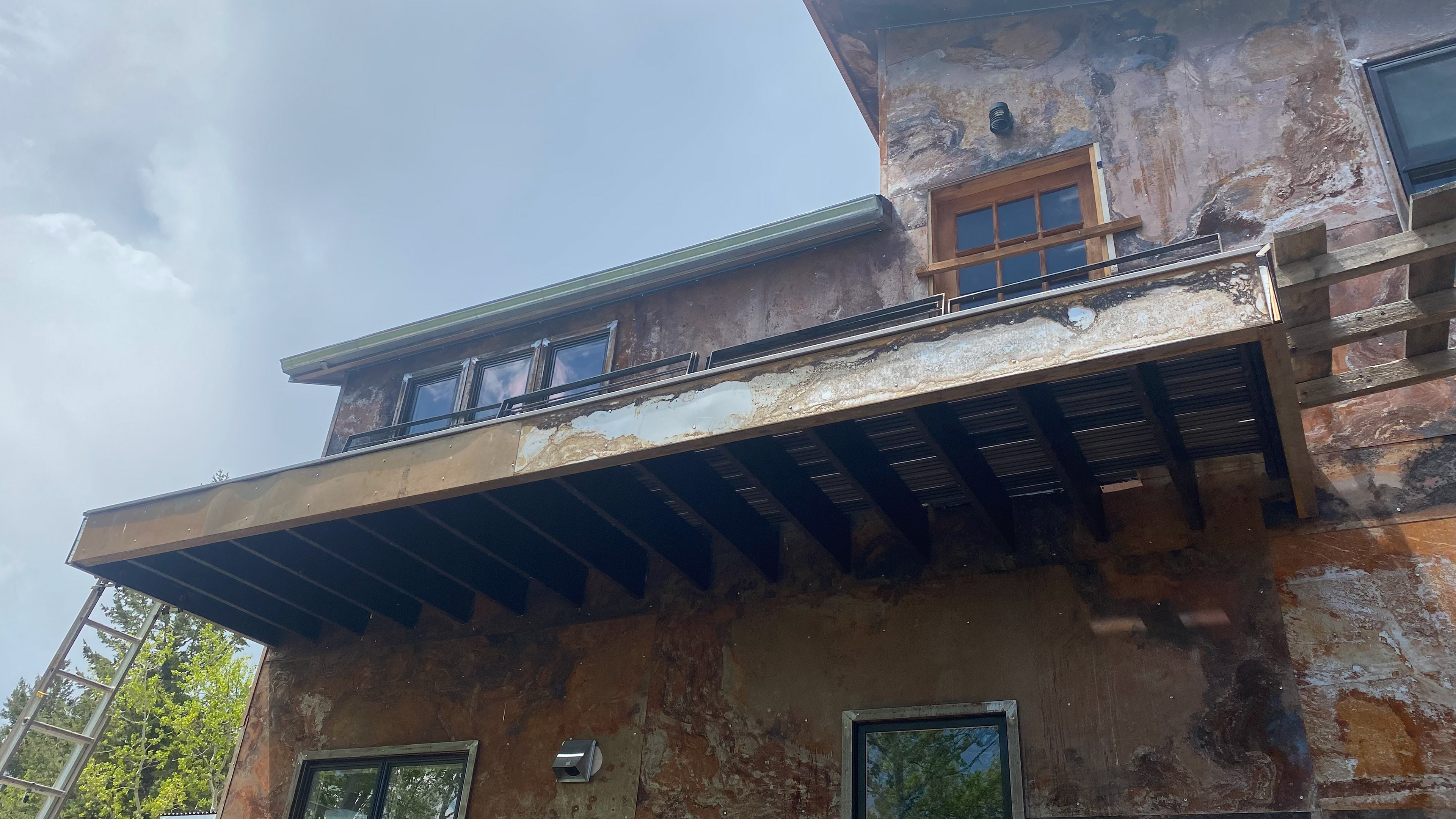 We then put a J-metal facade on the deck we built earlier that year to match the rest of the house.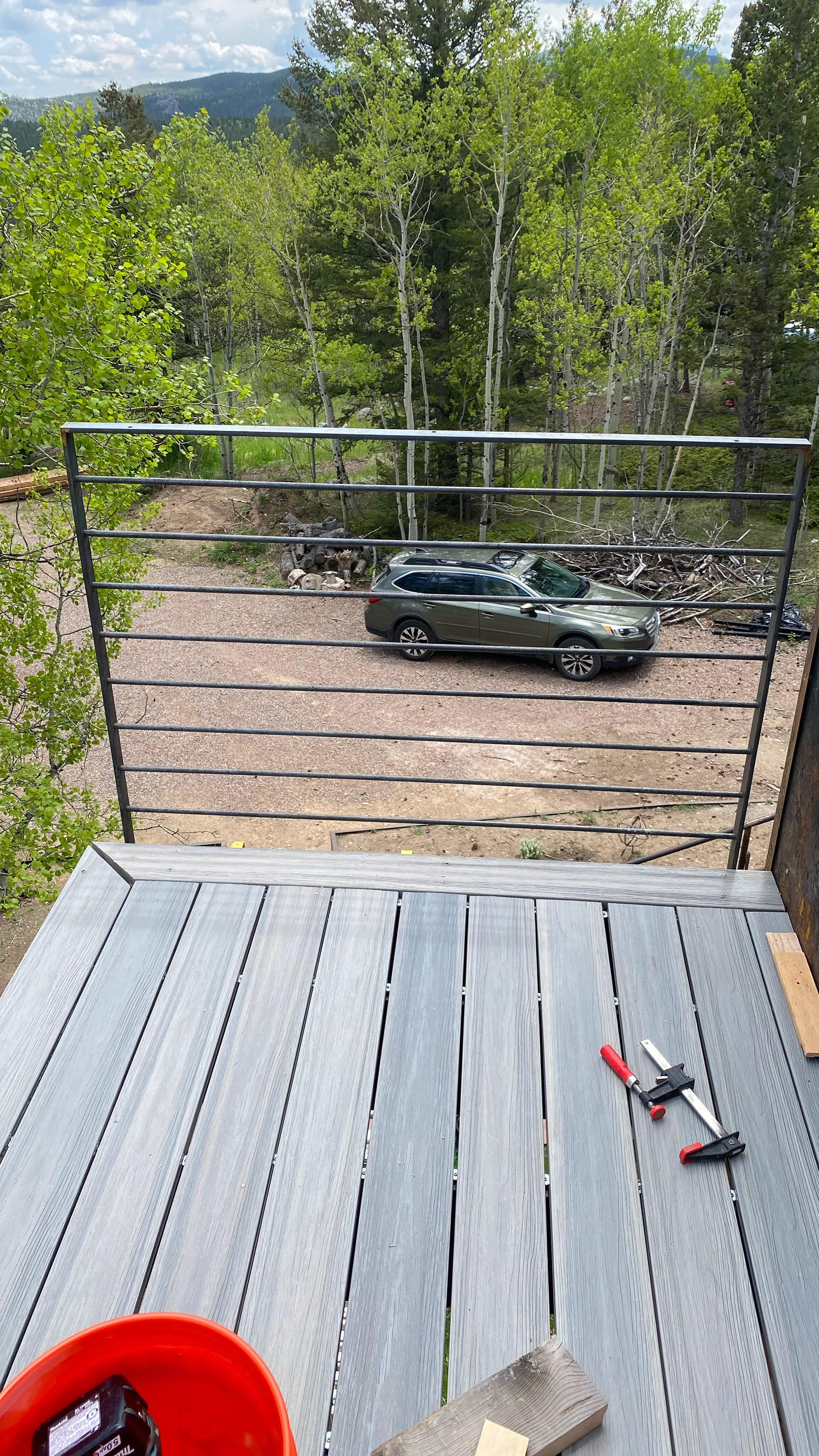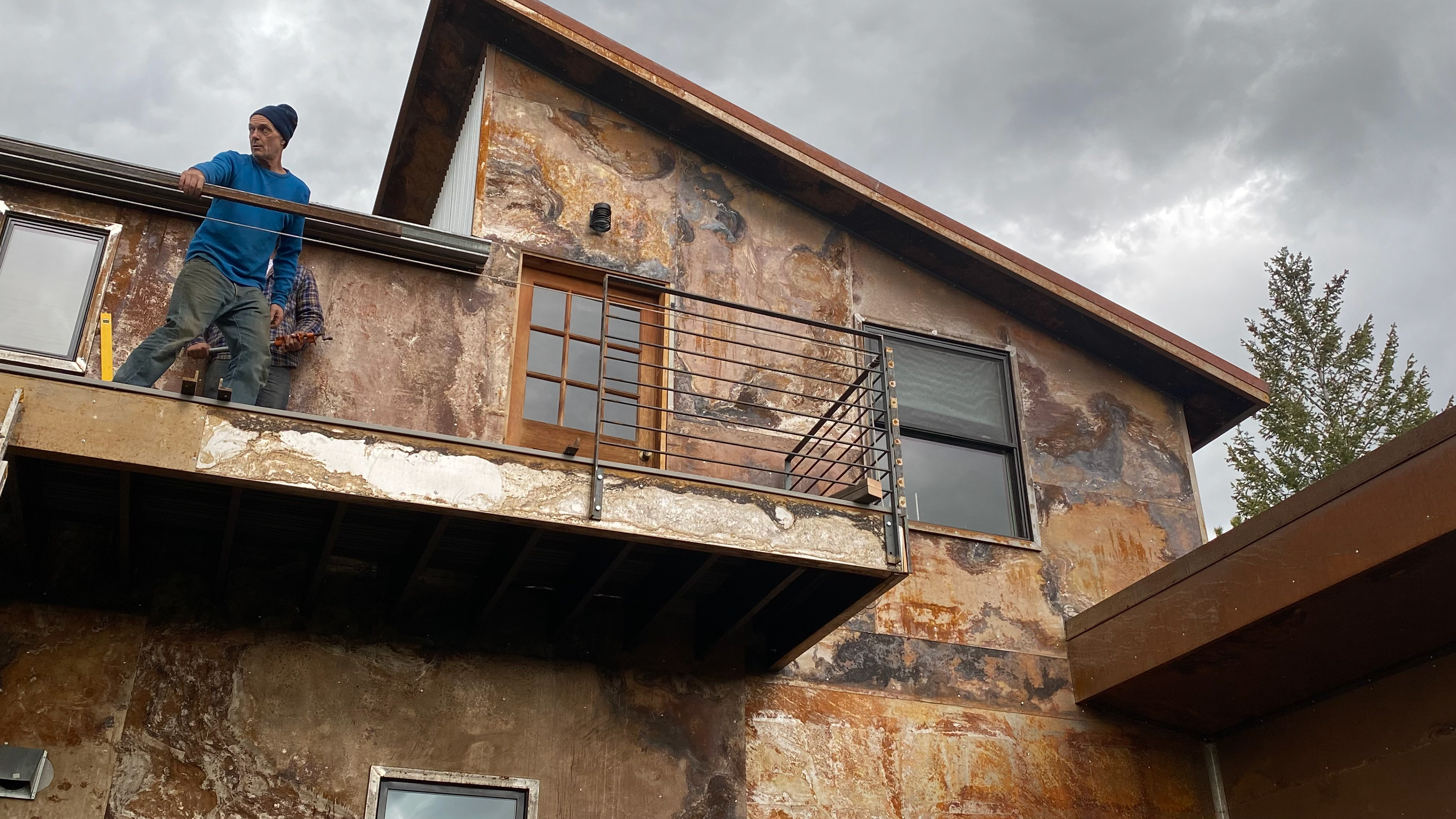 We then installed the finished railings.